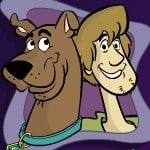 You know you shouldn't have come back for that last piece of sandwich, especially without the gang. Now you and your best pal are separated and stuck inside the Scooby Doo Saw Game. This would've been a cinch to get out of if you had your best friend. But you don't. And the clock is ticking. You've only got moments to find your old pal before it's too late.
The objective of the game is to offer incentives to an array of foot soldiers so that they will feel more obliged to help you in your journey. These mini missions are guaranteed to test and develop your sense of team work.
Being able to play from both sides of the game, your ability in spatial reasoning and problem solving will be tried to the limits.
The Mystery Van isn't going to save you. Only you can save Shaggy and he is the only person who can save you. There's no getting out of this endless maze without the help of your pal. So you better find him and find him fast.
Haunted House is Waiting For You

You're going to be coming across a wide array of both villains and allies, each of them requiring that you complete a mini mission before you move on to the next. And especially before you go head to head with the guy that imprisoned you in the first place.
Eating up to twice your body weight in Scooby treats might be fun to watch but that isn't what's going to save you. Do you have what it takes to keep a calm and cool head when coming across some of the show's greatest villains?
Can you beat the odds to save yourself and your beloved friend? You should find out. Scooby dooby dooo!
Statistics
6,806 views
Video Walkthrough Scooby Doo Saw Game
27 Votes, average: 4.44/5