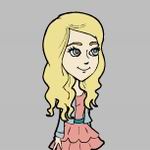 The YouTubers Saw Game is a special edition for Christmas 2017. It is an adventure game, which obtains a lot of cool personages and missions. The game has many different cool maps and in addition, the missions are really difficult. You will have to solve puzzles and find the right solution. The YouTubers is suitable for people of any age and sex. She is very funny and has a specific Christmas atmosphere, what is very important.
Start the play now and save the YouTubers!
The story of the game
Thirteen famous YouTubers came to a YouTube center to have dinner and celebrate Christmas 2017 together. They had much fun, but once the TV turned on and the pigsaw in a Christmas mask appeared and wished them Merry Christmas. As soon the YouTubers finished drinking, they all fell asleep at the same time. When they woke in a locked maze, the pigsaw told that he wants to play a game and they have to help themselves to get free.
Main characters
This is one of the few games which have not one main character. YouTubers Saw does not have one, two, five or even ten main heroes; the game has thirteen main characters.; the game has thirteen main characters. Each of them is a famous YouTuber and has his own mission with a special map.
The list of all the main characters you can see below:
Lele;
German;
Fernan;
Town;
Bers;
Rubius;
Mangel;
Alexby;
Vegetta;
Willy;
Staxx;
Dross;
Luzu.
Other characters
Some of the main characters are going to meet evil and friendly characters as well. Evil characters try to make them fail their mission and friendly characters try to help or ask for it. Only a few main characters have the luck to meet friendly characters on their maps, so the list of the friendly characters is very short:
Princess Leia (in Alexby's map);
Lana (in Luzu's map).
The list of the evil characters is very long because each main character can meet more than one evil character. You can see the list below:
Armored transports (in the map of Alexby);
Jason (in the map of Bers);
An evil clown (in the map of Bers);
The evil giant Spider (in the map of Rubius);
The creeper (in the map of Willy);
Mike Myers (in the map of Bers);
A shark (in Luzu's map);
Giant bee (in Mangel's map);
A mad scientist (in German's map).
How to play the game
You are able to pick up objects, put them to new places and craft new objects by combining two items you already have. Click on any free space on the ground to let the main character walk there.
How to interact with other characters:
Click on the mouth of the character to start a conversation;
Click on the eye of the character to see its description;
Click on the arm of the character to start an interaction.
You can finish the conversation just by clicking escape.
Statistics
1,679 views
Video Walkthrough Youtubers Saw Game